Christine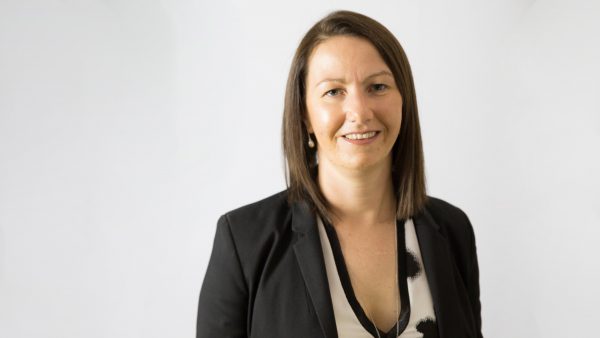 Christine founded Cornerstone HR in 2012 with the goal of educating and inspiring business owners to develop themselves and their people knowledge.
She applies a common-sense approach to combining compliance and best practices in real workplace settings. Christine takes pride in understanding her clients' goals and specific needs and helping to translate them into action.
Christine often works with clients who identify employee problems or concerns, and need a trusted advisor to turn a potentially challenging situation into an opportunity. Christine provides practical solutions that minimise risk and allow clients to do what they do best – run their businesses.
Together with the Cornerstone HR team, she provides expertise and insight to support clients with creative and flexible solutions. Christine has extensive experience in both HR and business management and has focused her efforts on making businesses more effective through people and helping businesses achieve their goals.
She shares an entrepreneurial spirit, high energy and results-oriented drive with her team and clients.
When she is not helping our clients navigate tricky HR situations she can be found enjoying travel, especially remote outback camping trips. Christine has a lifelong connection to Perth and loves its parks, beaches and cultural events.
Ronni
As Cornerstone's Operations Manager, Ronni has a passion for effective communication and delivering exceptional customer service for our clients.  Ronni has a keen interest in business development, process improvement, and of course, people. She is driven to find the most practical, efficient solutions to improve overall performance, productivity, efficiency and profitability for your business.
Ronni joined the Cornerstone team from a varied background and experience across all aspects of business from sales account management to logistics, and financial control to marketing. This variety of experience affords a first-hand understanding of the many roles within a business and an innate ability to consider business needs.
Ronni is passionate about health and fitness, design and visual arts. She is a nature lover and, on the weekends, you will find Ronni exploring the Perth hills or heading to the coast for a water-based adventure with her family.
Melinda
Melinda is an experienced HR professional with a strong generalist background in the oil and gas, mining and construction, engineering and utilities industries. Melinda brings experience across the full spectrum of HR generalist roles, including hands-on experience in recruitment, mobilisation, performance management, and employee relations.
Melinda enjoys working with clients to provide the best possible solutions to their needs, whilst keeping business ticking along. She is dedicated to providing excellent customer service to her clients, and provides flexibility to work in with the requirements of the business.
Melinda is a keen traveller and food enthusiast, who enjoys trying different foods and experimenting with cooking different meals from her journeys.
Stacee
Stacee is an experienced HR Generalist who joined the Cornerstone HR team in 2017. Stacee holds a Diploma in Human Resources Management and is a member of the Australian Human Resources Institute (AHRI).
She commenced her HR career in Recruitment before transferring into Learning & Development. From there, Stacee moved into a Generalist role where her experience of the entire employee life cycle was combined and her passion for connecting and assisting people was further developed.
Stacee has gained experience and exposure with large scale companies within the engineering, oil & gas and hospitality industries. She enjoys the fast-paced environment that is HR and has a key interest in Industrial Relations and Employment Law, ensuring her clients are aware of the benefits of best-practice HR to achieve their business objectives.
When not in the office, Stacee enjoys travelling, food and anything beauty related.
Paris
Paris is a skilled Human Resource professional with a background in the oil & gas, construction and engineering industries. She is currently studying to obtain a Bachelor of Business, majoring in Human Resource Management.
Paris has worked extensively in various Human Resource departments, commencing in recruitment before transitioning to learning and development, from there working within the employee and industrial relations field whilst working on site during a large-scale project. Paris is enthusiastic about delivering accurate results and enjoys researching and keeping abreast of changes in employment law.
In her spare time, Paris enjoys attending art shows, reading, travelling and hiking.
Liza
Liza is a highly skilled HR professional with a passion for resolving challenging workplace Employee and Industrial Relations issues. With a pragmatic, practical and hands-on approach coupled with experience in a wide range of blue-collar industries including oil & gas, transport, logistics, construction and labour hire industries, Liza is sure to meet your needs when assisting resolve the most difficult of workplace situations.
And should you find yourself stuck on a challenging mechanical problem with your car, she can assist you there too. With a passion for everything Holden, and her free time spent rebuilding them both inside and out, she is sure to be able to hand the right spanner your way.