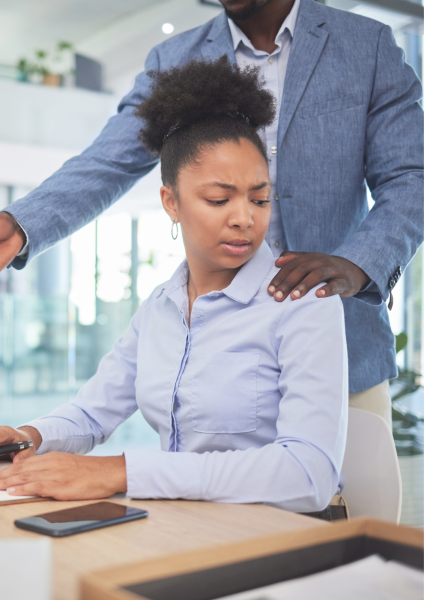 A recent survey conducted by the Australian Workers Union (AWU) revealed that almost 50% of employees have experienced bullying, harassment, and inappropriate behaviour at work. With more than 1200 respondents, this snapshot into Australian workplaces shows that one in two employees have encountered poor workplace relationships.
The same report also found that just as many are suffering from unrealistic workloads, poor training, as well as traumatic events. With work being such a significant part of people's lives, the level of unhappiness reflected in this survey highlights gaps that need to be addressed by employers across industries and occupations.
Psychosocial risks
Psychosocial harm is also on the rise in Australian workplaces, with psychological injury the fastest growing workers compensation claim and is projected to form one in three claims by the end of the decade. Common psychosocial workplace hazards include shift work, night shift work, low recognition and reward, poor organisation justice and poor support.
Managing psychosocial hazards
Amendments made by Safe Work Australia mean Work Health and Safety (WHS) regulations include new provisions relating to psychosocial risks and specific regulatory duties on how employers are required to manage them.
Employees are now required to eliminate psychosocial risks, or if that is not reasonably practicable, minimise them so far as is reasonably practicable. Psychosocial hazards must be treated with the same seriousness as physical hazards and should be managed by following and implementing a robust risk management process, in consultation with employees and any health and safety representative.
To manage psychosocial risks, employers must:
Identify reasonably foreseeable hazards
Eliminate psychosocial risks if it is reasonably practicable to do so, or if it is not reasonably practicable to eliminate these risks, minimise them so far as is reasonably practicable
Maintain control measures to ensure they remain effective
Review control measures when required
Respect@Work laws
Respect@Work regulations dictate a proactive obligation on employers to implement practical and fair measures to minimise the occurrence of sex discrimination, sexual harassment, and victimisation to the greatest extent possible. Consequently, businesses are now tasked with the responsibility of actively and effectively taking measures to proactively prevent workplace harassment.
These laws are not merely legal requirements; they are a roadmap to creating a workplace where every employee feels valued and protected. Employers who prioritise Respect@Work training not only comply with the law but also nurture a positive work culture, and mitigate risks.
With incidents of bullying, harassment, and inappropriate behaviour at work an all-too-common occurrence in Australian workplaces, and new laws and regulations requiring employers to robustly address these matters, business owners must take proactive steps to ensure the health, safety and success of the business and its workforce. Get in touch with our team, we can help.
Find our articles helpful? Remember to follow us on Facebook, Instagram or LinkedIn to keep up to date with our practical tips and information for business owners and managers.