It's no secret that managing your employees can be one of the most challenging aspects of running a business today.
With employment laws changing regularly, it can be difficult to confidently navigate this area. The general resources available online don't always apply to your specific business situation or the employee issues you may have, and many business owners are left uncertain as to whether they're doing the right thing.
Outsourcing the HR function can be an effective solution for many small to medium size businesses that may not have enough requirement, nor the resources to hire someone to carry out the HR function. Other businesses may have HR needs that are too comprehensive and complex to maintain in-house and require an expert approach to the management of their human resources.
What is Outsourced HR?
HR outsourcing provides businesses the opportunity to assign the responsibility of employee management tasks, such as recruiting, policy development, training, or general HR administration to a professional HR company, instead of hiring internal HR staff. Many businesses chose to outsource only specific parts of HR to experienced professionals, for example when they have a specific issue that requires high-level advice, while others may choose to outsource the whole administrative function of HR, from recruitment to ending employment and everything in between.
What are the benefits of outsourcing your HR?
Increased flexibility and speed of response – your HR needs may change during transition or growth periods, and an outsourced HR service can quickly adapt to these needs.
Risk Management – avoid penalties for unwittingly breaching employment laws.
Reduced costs – a fully-functional HR role requires additional office space and highly trained and experienced HR staff which many small and medium sized businesses simply can't justify.
Pay for what you need now – our outsourced HR model allows businesses to access ad-hoc HR advice when they need it, scaling up or down as business needs grow and change.
Increased business efficiency – Outsourced HR advisors efficiently tackle the tasks and issues at hand, with the support of an experienced team of HR specialists improve the quality and speed of solutions so your people can perform at their optimum.
Access to HR expertise – access expert advice from an experienced team of HR professional without the commitment of hiring a permanent employee.
Stability – During times of intense growth or change, having an experience HR advisor available to support the HR issues related to change management.
Back up – while you may have a single point of contact, or a specific HR advisor working onsite with you, they have the back up of the rest of the team, so you have continuity of service should they not be available.
Opportunity for leaders to focus on business growth – management is often tasked with managing HR especially in smaller businesses, and by outsourcing your HR, your managers can focus on their area of expertise and core revenue generating activities.
Features of Outsourced HR
Businesses can outsource any of their HR needs which may include: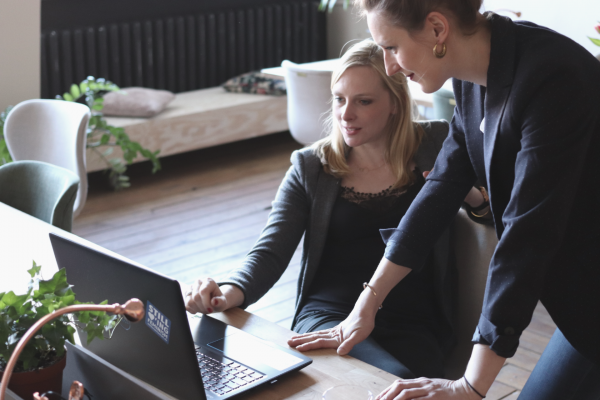 Assistance with ad hoc employee issues
Support to manage employee grievances or investigate claims
Performance Management of underperforming employees
Creating and implementing HR Policies, procedures and guidelines
End to end recruitment and onboarding of new hires
Employment contracts and documentation for new hires
Position Description and KPI development
HR Strategy and planning
Developing employee retention programs
Training and development of team and leaders
Setting up HR systems and processes
Onsite consultation sessions or ongoing onsite support services.
Flexible Outsourced HR
At Cornerstone, we provide a flexible outsourced HR model, adapted to suit a range of businesses as their needs change over time. By outsourcing their HR needs, our clients are able to focus their attention on their core business activities and business growth, without the distraction of time consuming and often challenging HR issues, which could be out of their area of expertise.
By engaging our team of professionals to deal with the HR responsibilities in their business, managers and business owners are able to run their business more efficiently and are supported to effectively plan for the future of their workforce.
If you are thinking of outsourcing any of your Human Resources functions or need help in deciding if it is the right move for your business, contact our specialist team for a no obligation chat today.